Piggy Bank is a leader in the 'good food movement' and believes that the security of our food is tied closely to how well we care for our planet and all its different life forms.
To demonstrate this, we built a sanctuary heritage pig farm, revealing that if you take care of your animals and planet, you create a healthier and safer food system for everyone. The Piggy Bank farm returns to traditional methods of pig farming and away from intensive factory farming. We allow our heritage pigs to roam free and behave naturally in a safe environment. We also manage the farm in a way that does not destroy the land or the surrounding environment.

Simply put, our farm will help:
Improve the state of the heritage breed pig industry

Ensure the sustainability of family farmers raising heritage breed pigs

Create a system of "Open Access Agriculture" - the free and unrestricted exchange of information among heritage pig farmers in the US and around the globe.

The agriculture industry needs an open access movement dedicated to making our foodways more safe, honest, and delicious. Piggy Bank is leading the way.

Piggy Bank is an operating project under Multiplier, (formerly known as Trust for Conservation Innovation) an established 501(c)(3) organization with a portfolio of projects that are turning game-changing ideas into planet-saving impact.
Watch the video!
Piggy Bank's mission is to preserve and protect endangered breeds of heritage pigs and support family farmers dedicated to raising them in responsible, sustainable ways.
We carry out this mission by:
maintaining a farm sanctuary that grows and shares heritage pig genetics

helping farmers develop and maintain the essential infrastructure to succeed in raising heritage breed pigs

educating the public about the importance of genetic diversity, special traits of different breeds, and the role of heritage pigs in sustainable agriculture

providing safe, humanely raised food
Piggy Bank was founded in 2015 by Brady Lowe, a well-respected educator for responsibly raised foods and culinary event producer. As a culinary event producer, his work with small family pig farmers gave him a unique perspective on the problems these farmers face and an in-depth understanding of the critically endangered state of heritage breed pigs.
Brady founded Taste Network in 2002 to create elevated live-event experiences that promote family farmers and lifestyle brands. In 2008, he founded Cochon555 in response to the lack of education around heritage breed pigs. Today, Cochon555 is a critically acclaimed national culinary festival traveling to 20 markets each year and feeding over 20,000 people. It is the only "nose-to-tail" culinary event dedicated to supporting family farmers and educating buyers about the importance of farming heritage breed pigs, some of which are on critical watch lists.
Since the launch of Piggy Bank in 2015, Brady Lowe has worked with multiple organizations from related culinary events to provide the much-needed support to build Piggy Bank's sanctuary farm in Missouri.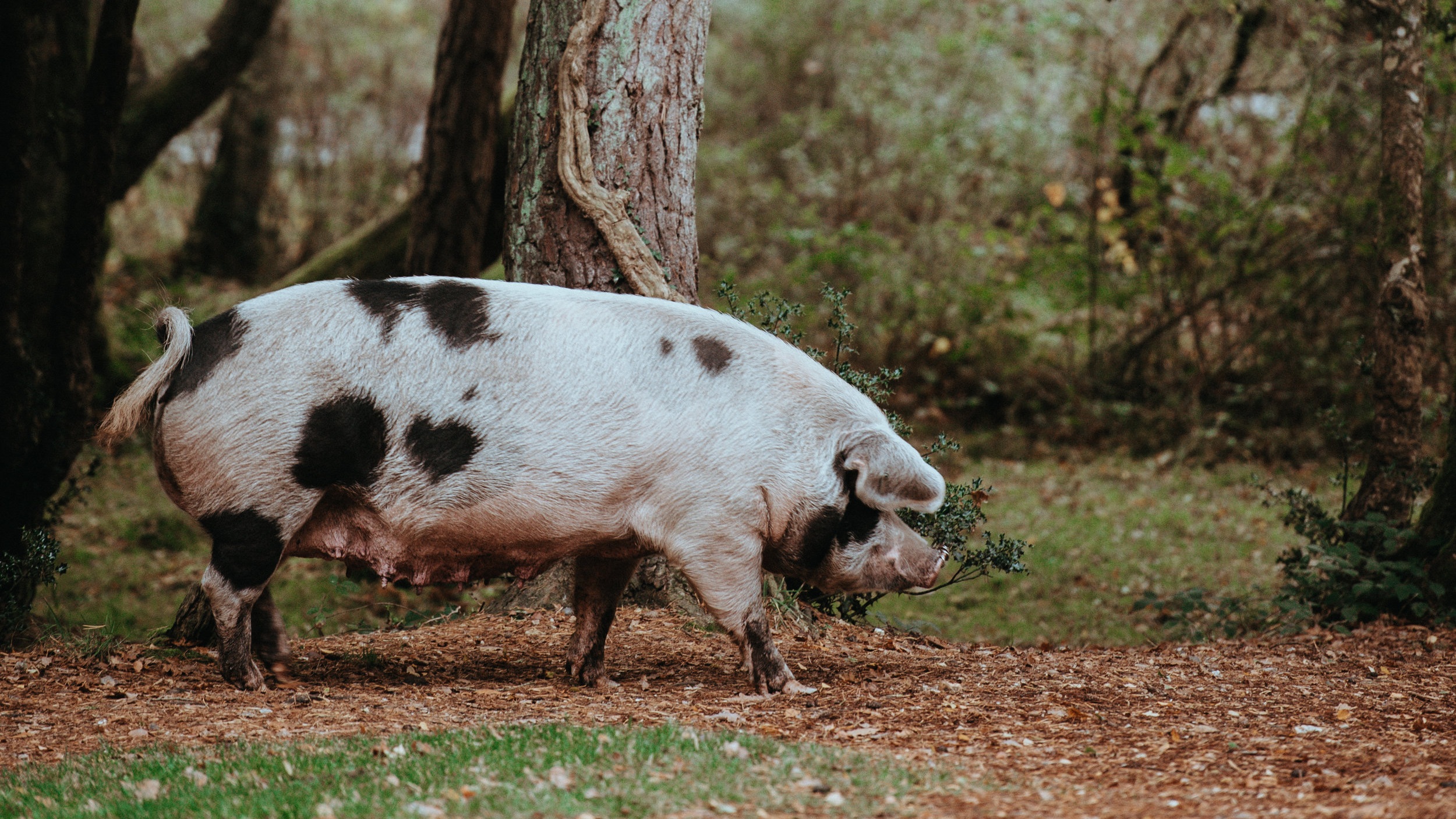 The center of Piggy Bank's work is the "Sanctuary Farm", which will serve as a Noah's Ark for heritage breed pig husbandry. Construction of the farm, situated on 20 acres in Myrtle, Missouri, was successfully completed in July 2019 in collaboration with Newman Farms. For the last 25 years, family-run Newman Farm has been raising purebred Heritage Berkshire Pork in the countryside of southern Missouri.

The sanctuary farm consists of a barn with ten paddocks to house breeding stock from each of ten endangered heritage pig breeds- Berkshire, Large Black, Gloucestershire Old Spots, Hereford, Red Wattle, Tamworth, Mangalitsa, Mulefoot, Guinea Hog and Saddleback.

The breeding pigs will produce genetically pure piglets, which will be gifted to farmers to start or enlarge a farm. In turn, the farmers must submit a viable business plan and commit to participate in the Piggy Bank "open-source collaborative" for information sharing.

Piggy Bank maintains an on-line, open access portal to organize and share business plans, successful farming techniques, information about sustainable heritage breed farming practices and information for the public on heritage breed pigs. Leading the way to Open Access Agriculture